Myton Nurse Appeal
31st October 2011
With the show for Myton in the Lower Precinct in Coventry coming up on Saturday 10th December, I thought about this lovely poem that good friend Pete Chambers wrote for my mum and wanted to share it with you all.

"Its not about hours, and its not about time, its the smiles and humility and the mountains you climb.

Some tasks may seem large, some tasks may seem small, but the battle is won when you conjure them all.

When the going gets tough, 'cus life is a lemon, you make lemonade when most would make venom.

You still make us smile even when things get bad, with the stories you tell some happy, some sad.

You're a true inspiration, you're Mrs O'Connor, still kicking ass and never a gonner..."

Thank you Pete, not a truer word spoken, and Mum, where ever you are, I miss you so much. x
Re-Joyce Concerts
8th December 2011
I was at the BBC today to give my support to the Myton Hospices Nurse Appeal. This appeal is being organised by BBC Coventry and Warwickshire to raise funds for more nurses. Each new nurse will care for 43 extra patients. My mum Joyce spent time at Myton Hospice for respite. They cared for her wonderfully and i will be forever grateful.

You can read more about it at the BBC Coventry and Warwickshire website.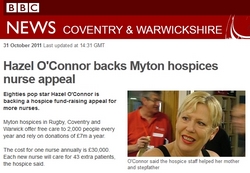 Please help me help the Myton Nurse Appeal. Every little helps. Why not get a copy of CD single "Re-Joyce"? It's for a great cause and wonderful stocking filler for Christmas...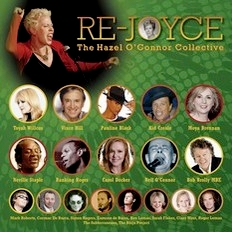 It is available from Amazon.
All proceeds from sales go to Myton and Help The Hospices.

Thank you for your support.
Love from Hazel x
News Flash - Joyce
16 February 2011
Sadly my Mum, Joyce O'Connor slipped away in Myton Hospice 6.30 pm February 15 2011 - thank goodness she was in Myton and thank goodness for the hospice system. She was so thrilled about the Re-Joyce single and all the attention it got.

To all the people who were in the fan club - I know you will feel the loss keenly as she was your agony aunt in your troubled years as she was mine - a formidable woman.
Joyce
9 December 2010
JOYCE has gone back into Myton Hospice this morning 9 December 2010. However she is in good spirits and ask me to let you know that she is not sending any Christmas cards this year, she is in fact donating her Christmas card money to Myton.

However if people want to send Joyce a donation for Myton Hospices and a note, then the address is
Coventry Myton Hospice, Clifford Bridge Road, COVENTRY CV2 2HT

Love, Hazel xx
TV-AM appearance for Re-Joyce
7 December 2010
You can see links to Hazels appearance on TV-AM on the multimedia page. You can also listen to extracts of all the mixes of Re-Joyce on this page too.
Re-Joyce Launch
17 November 2010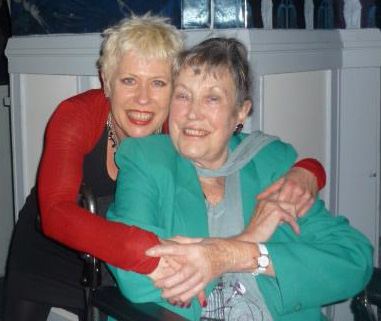 HAZEL & JOYCE at The Assembly 16 November 2010
I was privileged to be part of the most amazing evening in Leamington Spa on Tuesday night, when Hazel launched her fantastic new charity single RE-JOYCE. As most of you know it was written by Hazel as a tribute to her Mum Joyce who had respite care at the Myton Hospice last Christmas. The song is a celebration of life and love, and will resonate with everyone, young or old. Hazel was joined on this single by lots of her friends in the music business and on Tuesday they all came together at the Assembly, a wonderful venue in Leamington, to present the song for the first time. To see Hazel up on stage was so exciting, not just because she was surrounded by Toyah Willcox, Vince Hill, Ranking Roger, Carol Decker, Pauline Black, Neville Staple and Clare Hirst and Sarah Fisher, her mates from Bluja and her band, the fabulous Subterraneans, but because she was surrounded by warmth, love and friendship. Happily for us in the audience, because the song was being filmed, they had to perform it twice off the bat, giving her fans and supporters a double helping of this uplifting and memorable song.

The evening was made even more special knowing that Hazel's Mum Joyce was with us in the audience, clearly in raptures watching Hazel and her buddies singing their hearts out. She clapped along, and cheered with the rest of us, and to see her beaming smile was worth a king's ransom.

The cavernous artiste's quarters were super comfortable and everyone was particularly taken with Tammy Wynette's trailer - yes, the REAL Tammy Wynette, and her real trailer, all silvery, gorgeous and kitsch, with pink sofas and a real wood-burning stove! The owner of the Assembly bought it from Miss W and there it sits, for everyone to enjoy, along with the Dodgem Car and the enormous squishy sofas and a great bar!

The atmosphere at The Assembly was brilliant and I have a feeling that everyone left with a spring in their step, and that catchy tune on their lips; knowing too, that their attendance had raised money for the Myton Hospices and Help the Hospices who do such sterling work. The single will be available on download from 6th December and all the proceeds will be going to those very deserving causes, so put the date in your diary and make sure you are one of the first to hear it!

Susie Tullett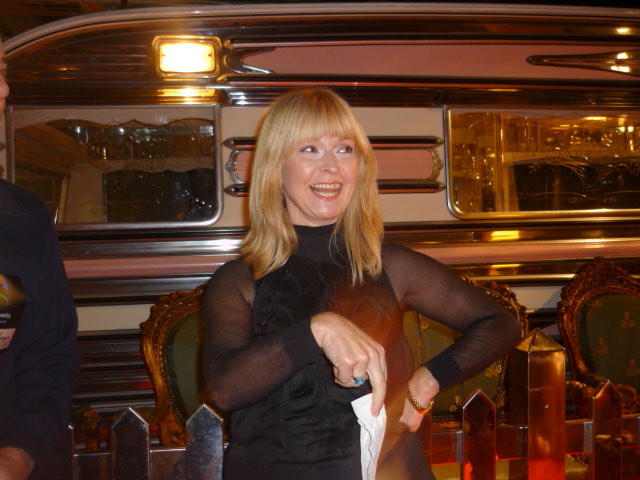 Toyah Willcox and Wynette's trailer - this is the way to tour!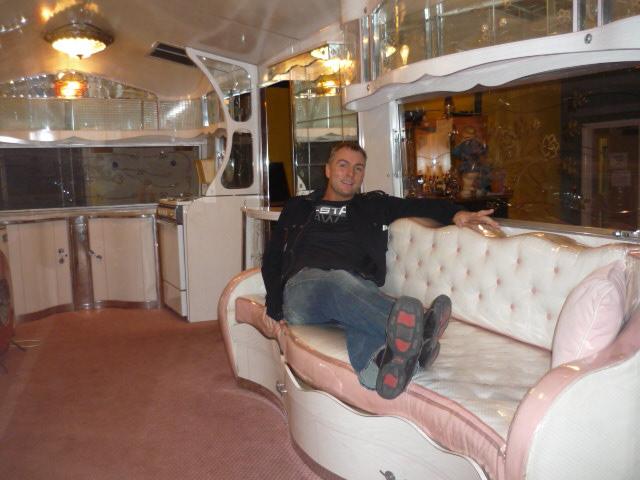 Our Malc catching a break in Miss Wynette's trailer during
an amazing 9hr day on Re-Joyce THANKS MALC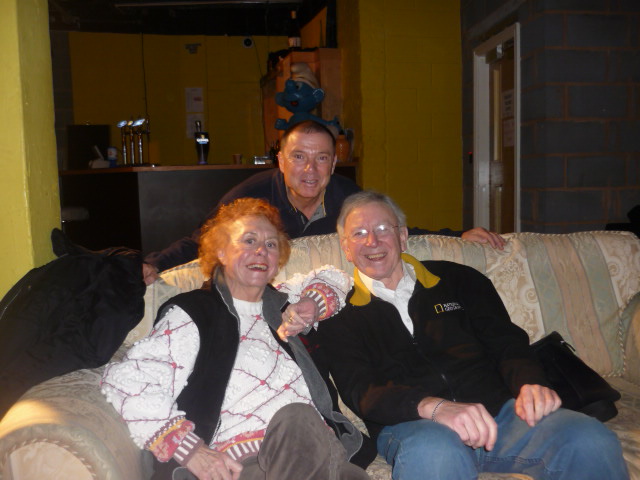 Even Vince and Annie Hill had to check out the Miss Wynette's sofa during a break for rehearsals for Re-Joyce. The lovely Mr Chips who looked after everyone so well but in particular - Joyce